Page top
Skip top navigation
Professional Accounts
Licensed salon & spa professionals can set up a Professional Account which entitles them to professional only pricing, professional only promotions and additional educational and marketing resources available to our salon & spa customers.
If you already have a Professional Account with us, please sign in below with your email and password in the "Sign In to My Professional Account" section.
To create a Salon - Spa Professional Account, please enter your email and a valid Cosmetology License in the section called "Create a Professional Account" below and click the "Create Account" button. You will then be asked for additional information.
Sign In to Your Professional Account
Create a Professional Account
Welcome!
Please Choose One:
Or
Back to top
feedback
tell us what you think!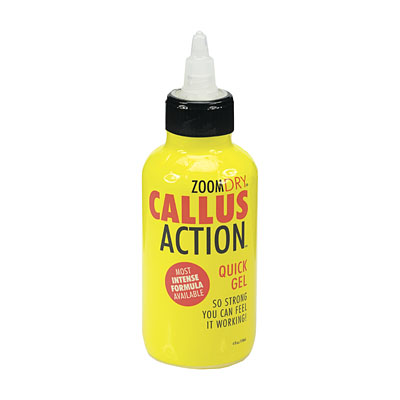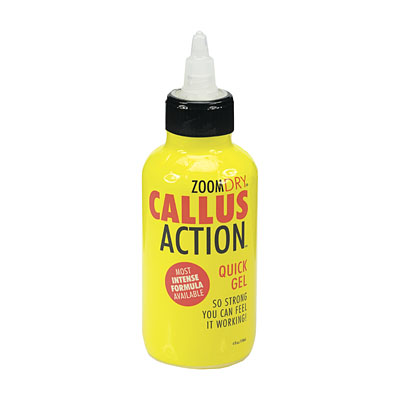 Callus Action Quick Gel 4oz
Add
Callus Action Quick Gel 4oz
to :
How to Use Zoom Callus Action
Ratings & Reviews
Summary:
3 Review(s)
Question(s) & Answer(s)
11/26/2012
planetdaphne
Location-New Jersey
Callus Action Quick GelMissDaphne
I love this product, and wouldn`t be without it. Since I love to run barefoot in my garden and around the house, I do develop callouses on my feet quickly.
This product works as well as the one in the salon, and is easy.
8/15/2011
CM
Callus Action Quick Gel 2ozThe best
My feet are so smooth after using this stuff! It works wonders!
11/28/2010
puakotoots
Location-Island of Hawaii
Callus Action Quick Gel 4ozamazing
this is the most amazing callous remover I`ve ever used. Yes you can feel it work, and yes, 3-5 minutes is all it takes. Leaves your feet soft and smooth. If you`ve tried the rest with litlle or no results you`ll be amazed.
Your Review of Callus Action Quick Gel 4oz
Back to top